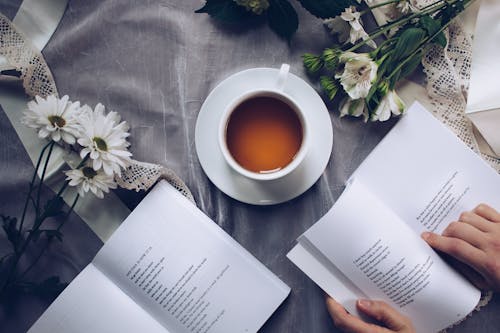 When being a student gets too busy and overwhelming, I always turn to my hobbies to escape the demand. I think every student should have a hobby they genuinely enjoy. We should be able to pursue something that lets us be happy. In my opinion, these types of things are also most enjoyable when we don't have any sort of obligation to do it. Not everything you do has to be big and impressive; it can also be purely for fun.
---

Keeping that in mind, here are some hobbies I recommend to help you relax:
Reading
I talk about reading a lot in general on my Instagram, but I still think people underestimate the power of a good book. My interest is mainly in fictional books, but there are so many amazing stories out there for everyone. If you don't feel like purchasing, definitely go to a library once in a while and look for a good book to read. You might be able to find yourself lost in the pages.
Journaling
I think the reason a lot of people avoid journaling is because of the pressure to actually journal something. Remember that journaling is for YOU to get YOUR feelings off your chest. You don't need to do it for anyone else. I practice gratitude through my journaling as well. At the end of each month, I recap moments I want to remember as well as the lessons I learned. These are great ways to start getting into it if you're interested.
Meditation
This is one I've been looking more into lately. I have discovered that meditation is a great wind-down for me after a long and stressful day. It doesn't even have to be super structured. You can do it lying down in your bed as well. If you find yourself having trouble sleeping, I definitely recommend this one for you.
Organizing
This one might sound a little strange, but I do find organizing my space to be therapeutic in a way. Next time, you are sitting at your desk facing a mental block, try putting on some music and organizing at least one thing around you. A single drawer, an area of your closet, your desk. Just stepping away and focusing on a quick, easy task is super helpful. You also get the added bonus of having a better living environment.
---

Thanks for reading this post. I hope you all find these suggestions helpful!
Your study buddy,
Anushka