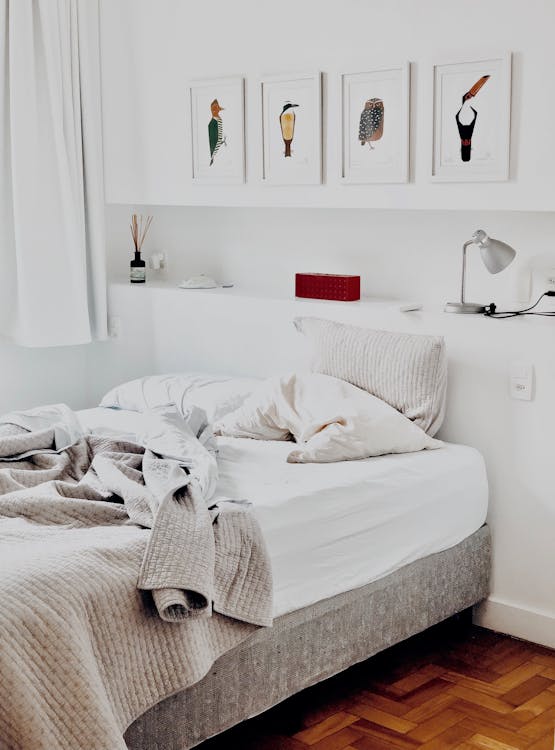 A lot of my friends complain that they don't get enough sleep. Many of them have even set a resolution to get more sleep better. Whether its 5 hours, 3 hours, or no sleep at all, this is a very common issue among many teens. They view sleep as a luxury when it really is a necessity. I actually get about 8-9 hours of sleep every night. How I sleep can have a big effect on my day, so here are some reasons why sleep is important:
Memory
Many people suggest that it is actually best to study right before bed. Getting enough rest can help you process new info. Your brain is very active during sleep. On the other hand, less sleep can also hinder your memory and learning. Your attention span is smaller and this can harm your academic performance.
Awareness
The more tired you are, the more likely you are to make your mistake. For example, being deprived of sleep
can impair a person's driving as much as drinking alcohol. It is important to be well rested for the day especially for tasks that require attention and fast reflexes.
Health
Sleep has amazing effects on physical AND emotional health. Sleep-deprived people are at increased risk for health issues including diabetes, stress, obesity, high blood pressure, anxiety, cognitive impairment, and depression. High quality sleep is super important for nutrition and exercise. There is often this paradoxical relationship between sleep and enjoyment. People think that losing sleep will allow you to enjoy the day better. However, less sleep can make your day dreadful and difficult.
Productivity
Sleep can immensely boost productivity. If I don't get good sleep the night before, my performance in class is definitely noticeable. You are more energized and ready in your school or work environment after a good night's sleep. Plus, you will get more done. After all, more sleep prevents you from burnout and getting distracted.
---
Remember to catch up on sleep! It is an important part of your day (we spend 1/3 of our life asleep!). Hope everyone is staying safe! Have a great day!
Your sincere friend and confidante,
Anushka